FUSN International Partnerships Task Force
---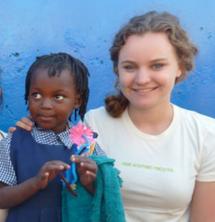 Mission: Establish and nurture mutually beneficial, egalitarian working relationships with organizations and/or individuals doing work to support members of our human family around the globe. Contact person: Dick Bail
Groups in Task Force:
Project Zambia (www.communitieswithoutborders.org/) One of a dozen partner communities connected to Communities without Borders (Dick Bail, founder), this group provides educational supports to AIDS orphans in squatter compounds outside Lusaka, Zambia, through fund raising, annual trips to Zambia, and general cultural awareness‐raising. Debra Minard
Youth Coffee House—This spring talent show highlights the work of Communities Without Borders in Zambia. Carol Reichert & Laura Bishop
UUSC Projects (http://www.uusc.org) ongoing FUSN projects that raise funds for the Unitarian Universalist Service Committee, which supports human rights around the world:
Guest at Our Table and Holidays Cards - Boxes at the dinner table at the holidays encourage family discussion and giving to those in need. Holiday cards raise funds for UUSC projects. Karen Lein
Fair Trade Organic Coffee is served at coffee hour and sold to FUSN members, guaranteeing coffee farmers around the world a fair price for their product. Mike Arnott.